Summer is usually the most popular time for travel, so I bet you haven't thought much about the best places to visit in December in the U.S. As I was thinking about where I want to travel to in the coming months, all I wanted to do was cozy up at home and stay away from the cold as much as possible!
The good news is, you don't have to be into winter sports to have a good time traveling in December. Although I will make some recommendations on places to visit for some fun in the snow, there are also beaches and cities worth visiting during the colder months.
Top Places to Visit in December in the U.S.
1. Lake Tahoe, California
Lake Tahoe is a top winter destination for many residents of the San Francisco Bay Area. There are 15 ski resorts in Lake Tahoe, awesome cabin stays, and good restaurants and activities in the towns near the lake.
Things to Do in Lake Tahoe in December
Skiing and snowboarding
Sledding and tubing
Snowball fights in the backyard
A cozy stay in an A-frame cabin
2. Park City, Utah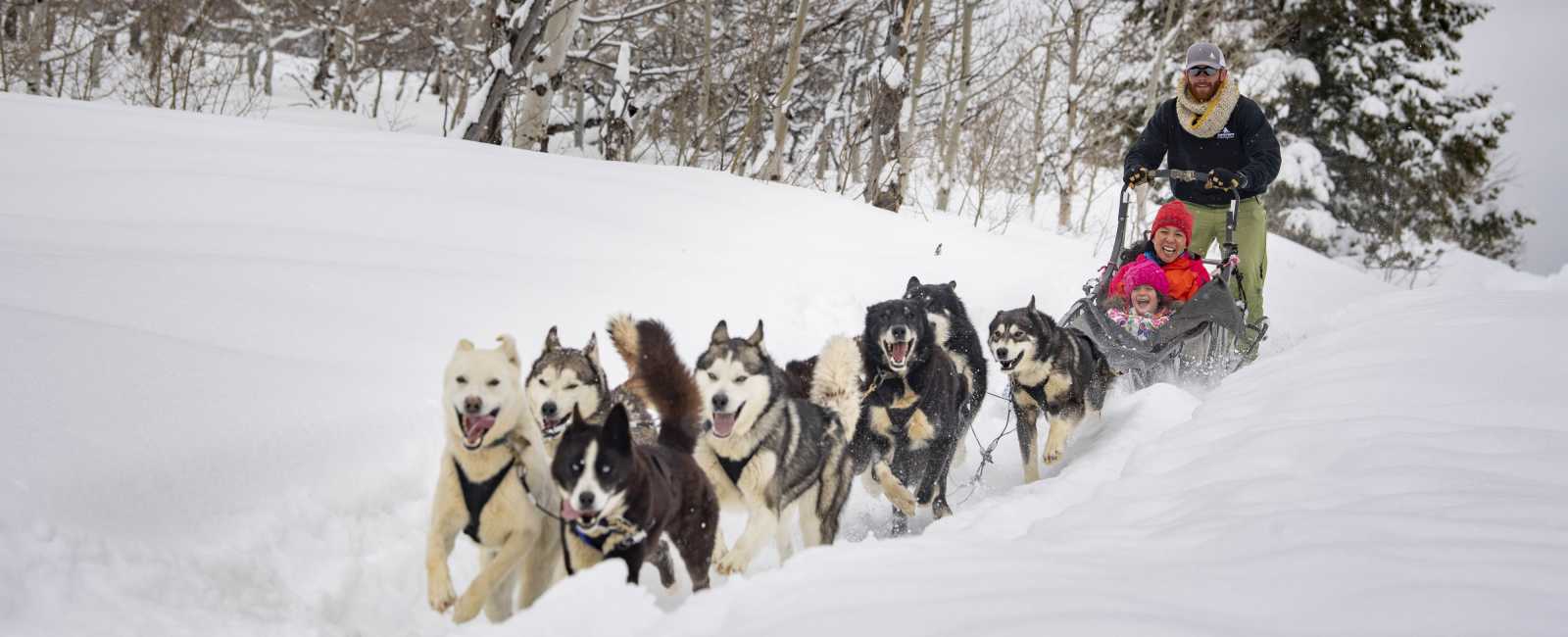 Another fabulous place to visit for a white Christmas is Park City, Utah.
It's one of the best places to visit in December in the U.S. because it's only a 40 minute drive from the Salt Lake City airport. If you are there to ski, there's even Ubers dedicated to travelers with ski gear! They'll do anything they can to make you want to visit Park City.
If you stick around for an extra day or two, consider driving into Salt Lake City and exploring the downtown area.
Things to Do in Park City in December
Everything you can do in Tahoe plus some other activities unique to Park City…
Dog sledding
Hot air ballooning
Sleigh rides
Snow biking
3. Lake Placid, New York
Ever since I moved from San Francisco to New York, I've been looking for new places to visit in December. When the holiday movie Love Hard came out on Netflix and I discovered Lake Placid, I've been doing a ton of research into what there is to do in the town that hosted the Olympics twice before.
Things to Do in Lake Placid in December
Bobsledding
Create a snow bonfire
Olympic Oval Ice skating
Ice fishing
Tips for Visiting a Ski Town in December
If visiting a ski town isn't something you've done in the past, it's worth considering visiting in December. Some additional tips to make your visit to ski town as enjoyable as possible:
Book an Airbnb that has a hot tub! (You will thank me)
Travel in a four-wheel drive or be prepared to use snow tires
If you're going skiing, buy your lift tickets in advance and save a few bucks
For beginner skiers, here is my review of the best ski resorts for beginners in Lake Tahoe
4. Miami, Florida
For those who try to stay away from the cold as much as possible, you'll love my next 3 recommendations. First on the list of beach-y places to visit in December is Miami Florida.
Even during the colder months, Miami's temperature rarely drops below 65 degrees Fareneheit. In December you'll likely enjoy a weather in the high 70s and low 60s. Miami has some of the best beaches in the U.S., great food, and fun bars to have a relaxing time at.
Things to Do in Miami in December
Visit Santa's Enchanted Forest, the largest holiday theme park in the world!
Attend the Art Basel Fair, happening Dec 2nd – 4th this year
Celebrate New Year's Eve at one of these events
Enjoy the nightlife
5. Hawaii Islands
It's hard to think of a better place to visit in December to escape the cold weather than Hawaii. Similar to Miami, Hawaii's temperature in December hovers between the mid-60s and mid-70s, and there is no shortage of activities to do!
Things to Do in Hawaii in December
Admire Holiday Lights
Snowboard on Mauna Kea (Big Island)
Attend a Luau
6. Los Angeles
Los Angeles gets a bit colder than Miami and Hawaii in December, but on a good day you could still have weather in the high 60s. That's much better than the 30-40 degree weather I'll be experiencing in New York City this year!
Things to Do in Los Angeles in December
Watch the Hollywood Christmas Parade
Admire the lights at Los Angeles County Arboretum and Botanic Gardens
Go to Disneyland and Universal Studios (talk about some holiday magic)
Attend one of the many holiday events at the Santa Monica Pier
7. New York City
While New York City doesn't have the warm weather you can expect in Miami, Hawaii, and Los Angeles in the winter, it's still one of the best places to visit in December. The city becomes decorated in holiday lights, Midtown is busy with Broadway and Christmas performances, and well, you'll be visiting New York City!
Things to Do in New York City in December
8. San Francisco Bay Area
Last but definitely not least, San Francisco Bay Area is a great place to visit in December. The weather hovers between the high 40s and high 50s, so bring a warm coat but no need to dress too thick. Not only are there plenty of things to do in the city itself, there's also many day trips you can take, including Napa and Lake Tahoe.
Things to Do in San Francisco in December
For inspiration on things to do in San Francisco regardless of what months you visit, check out these top 50 outdoor things to do.
U.S. Places to Visit in December
As you can see, the U.S. has plenty to offer in December! While summer remains one of the best seasons to visit due to the weather and amount of activities you can do, there are things you can only do in December that's also worth planning a trip for.
Which of the above destinations do you want to plan for your next winter getaway?