Updated: Apr 10th, 2022
Note: This post contains affiliate links
If you're looking for a travel destination that offers the perfect mix of beaches, coffee, architecture, and nature, you've come to the right place! There are so many awesome things to do in Puerto Rico. The hardest part is probably prioritizing which ones to do first.
Besides the diverse amount of activities available, the U.S. territory also has near perfect weather year round. I'm talking temperature that never goes below 70 or above 90 degrees Fahrenheit. In rare occasions you'll see temperatures go up to 115 but these are rare occurrences!
Puerto Rico is also incredibly close to New York City (a 3.5 hour flight) which makes it the perfect winter getaway when the weather in New York becomes a little unbearable.
So what are the best things to do in Puerto Rico? Read on to find out.
1. Swim in a Natural Swimming Hole
El Yunque is the only rainforest in the U.S. national forest system. Spending a day at the park is one of the best things you can do in Puerto Rico.
One of my favorite things to do at El Yunque was hiking the Angelito Trail and swimming in the pool of water at the end of the hike. The Angelito trail is less than 1 mile out and back, and the natural swimming hole at the end is so worth carving out an hour or so in the afternoon to enjoy.
Other great hikes include the Torre Mount Britton Trail and Juan Diego Falls. For an afternoon snack or lunch, checkout the Rainforest Cafe (and no, this isn't the restaurant chain you might be thinking of, but a local cafe that serves up delicious Hispanic eats like tacos and quesadillas.)
2. Tour El Yunque National Forest on an ATV
Another way to experience El Yunque National Forest is to ride an ATV. We booked a tour with Carabali Rainforest Park, a park that's just on the outskirts of the rainforest, but close enough for us to traverse into the foothills of the mountains and take in some excellent scenery.
I had so much fun being in the backseat while Alan drove the ATV. I'm definitely driving my own next time I have the opportunity!!
3. Admire Colonial-Era Architecture in Old San Juan
Visiting Old San Juan give me major flashbacks of my time in Savannah Georgia and Havana. The buildings were all kinds of colors – pink, yellow, blue – it's almost like everyone coordinated to make sure the city was as vibrant as possible. For those interested, NPS put together a brief history on how the city evolved over the decades!
Wanderer Tip: For best photography results, wear white or bright colors when visiting Old San Juan <3
4. Try Puerto Rico's Local Cuisine Mofongo
During my week long stay in Puerto Rico, I didn't find the food there to be particularly amazing. However the one dish that did stand out and everyone should try while visiting Puerto Rico is the mofongo. A mofongo is a traditional Puerto Rican dish that includes deep-fried plantains mashed together or enclosing some sort of protein. I had a mofongo that contained steak, one with shrimp in it, and another with a mix of different seafoods.
You can get monfogo at many restaurants in Puerto Rico. However, my favorite one was probably the steak one we had at La Garita Yaz.
5. Try a Cup of Locally Grown Coffee
Another great thing to do in Puerto Rico is to try the locally grown coffee! If you've been following me for a while, you'll know that I love a good cup of coffee and especially love exploring coffee shops while traveling.
Because of its rich volcanic soil, altitude, and climate, Puerto Rico offers a great environment for growing delicious coffee beans. The most popular varietal of coffee grown in Puerto is Arabica coffee, which gives the region's coffee a chocolatey and sweeter taste. To me the coffee just tasted a lot nuttier than what I had become used to in New York City.
The two coffee shops I recommend in Puerto Rico are Finca Cialitos and Filtrado, both located in San Juan.
6. Snorkel in Fajardo
Spending some time in the water is one of the best things you can do in Puerto Rico. The Atlantic Ocean is so warm and Puerto Rico offers some of the best snorkeling in the world.
I also love snorkeling because you don't need to do a lot of planning and can do it in most waters that are calm and clear. The only preparation you need to do is get yourself a snorkel set.
If you are prepared to do more planning, however, and want to turn snorkeling into one of your main activities while visiting Puerto Rico, you can look into snorkeling tours that will take you to designated areas for snorkeling. Typically these require a half day and spending some time on a boat.
7. Kayak through a Bio Bay at Night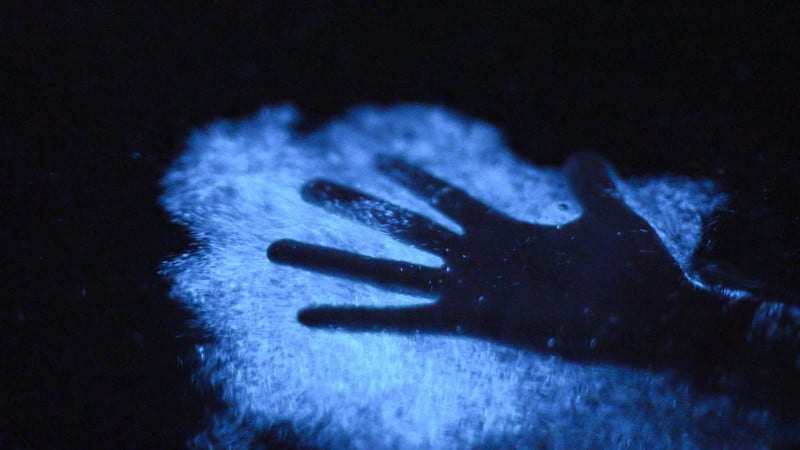 I'm tempted to move this higher up on the list because kayaking through one of Puerto Rico's bio bays is one of the most unique things you can do, ever!
Bioluminiscent bays, or bio bays for short, are bodies of water filled with a plant-link organism that glows at night. Like how cool is that?! The best times to see these glittery beings is at night when the moon isn't too bright.
Puerto Rico has three bio bays: Mosquito Bay in Vieques, Laguna Grande in Fajardo, and La Paguera in Lajas.
I ended up booking the Kayak and Swim Tour w/ Parguera Watersports. Being the only tour that allowed swimming in the water, Parguera Watersports was an easy choice. I still remember how cool it was when I saw my hands glow as I treaded through the water.
8. Spend a Night or Two in Rincon
The Northeastern side of Puerto Rico is where most first-time visitors to Puerto Rico choose to stay at, and for good reason. That area is where San Juan airport and Old San Juan are, resorts line up the beaches, it's close to El Yunque National Forest, and it's convenient to get to the islands of the island, Vieques and Culebra.
However, if you are visiting Puerto Rico for five or more days, it may be worth spending a night or two on the western side of the island to get a different, more quiet experience of PR.
Rincon is close to several famous beaches (and particularly surf spots), and there are many cool Airbnb stays to choose from. We stayed two nights at an Airbnb called La Casita Inn and saw the most incredible sunrise for two days straight. The Airbnb even had a cat that came to chill with us during those early hours.
9. Have a Piña Colada by the Beach
Besides Mofongo, there is actually one more local concoction you have to get a taste of – the delicious Piña Colada. Piña Coladas are one of my favorite drinks because it's so refreshing, tastes amazing, and reminds me of some of my most cherished tropical getaways.
When I found out that the Piña Colada was invented in Puerto Rico, I didn't hesitate to order it at every restaurant that offered the drink.
10. Have a Beach Day
I think it goes without saying that you have to spend at least one afternoon at the beach while in Puerto Rico. The Caribbean waters are so warm and clear, you can easily spend hours just splashing around in the water or in search of underwater life.
If you're having trouble finding one beach to hang out at, I recommend checking out Playa Montones in Isabela. There is plenty of space to sunbathe, the waters are calm and clear enough for a dip or some snorkeling, and colorful beach houses line the beach (the perfect photo op!)
Puerto Rico: The Ultimate Caribbean Getaway
Six days in Puerto Rico gave me just enough time to experience much of what Puerto Rico has to offer. From ATV-ing in a rainforest to swimming in bioluminescent water, I was able to check more than one thing off my bucket list! So what do you think? Are you ready to start planning your tropical getaway?
Pin this guide for later!